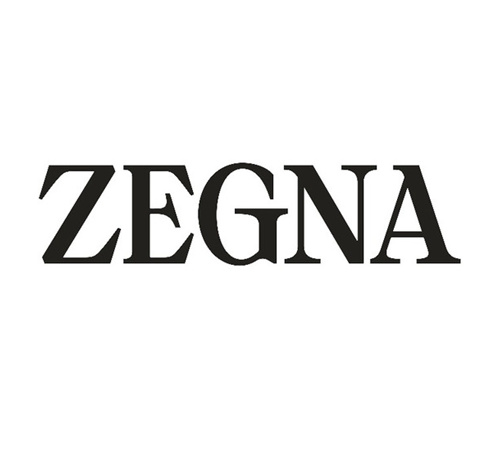 Ermenegildo Zegna
Ermenegildo Zegna is the world leader in luxury menswear, representing contemporary Italian taste and lifestyle. With over 100 years of rich history, the Group provides quality menswear, leather goods, silk accessories, perfume and eyewear to gentlemen looking for sophisticated fashion styles.
위치
2801호 매장, 2층
Shoppes at Four Seasons
영업 시간
일 – 목 10:00am - 11:00pm
금 – 토 10:00am - 12:00am
문의+853 2821 6001
공식 웹 사이트www.zegna.com


The Ermenegildo Zegna Group is a leading luxury menswear brand and one of the most renowned businesses in Italy. Founded in 1910 in Trivero, in the Biella Alps, by the young entrepreneur Ermenegildo, whose vision was to ethically create the world's finest textiles through innovation and the sourcing of the noblest fibers directly from their markets of origin, the company is managed today by the fourth generation of the Zegna family with Gildo Zegna as CEO. Since the late 1980s, the company has implemented a comprehensive strategy of verticalization, creating a global luxury brand which now ranges from fabric to clothing to accessories, and is focused on retailing, pioneering early entry in emerging luxury markets, in addition to being the first luxury brand to open a monobrand store in China in 1991.


---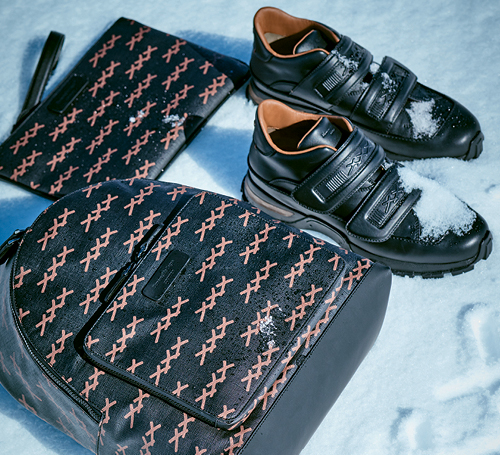 BLACK AND VICUNA XXX FLAT ZIP POUCH
In printed canvas with vicuna all-over XXX pattern
BLACK CALF LEATHER SNEAKERS
Detailed by XXX logo on the velcro straps; vicuna colour leather lining; extra-light rubber sole detailed by a leather insert on the heel.
BLACK AND VICUNA XXX BACKPACK
In printed canvas with vicuna all-over XXX pattern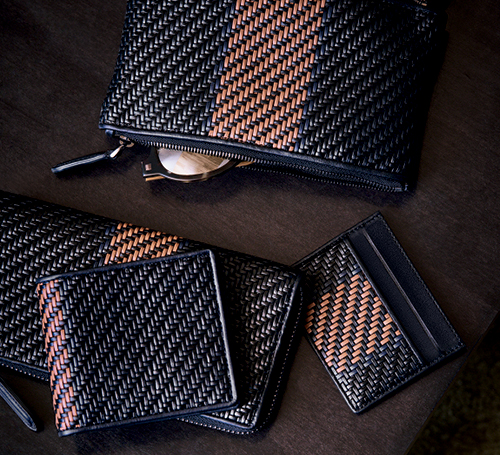 PELLE TESSUTA™ POUCH
Hand-crafted PELLE TESSUTA™ flat zip pouch with black, vicuna and blue striped pattern
PELLE TESSUTA™ PHONE WALLET
Handwoven PELLE TESSUTA™ continental phone wallet with black, vicuna and blue striped pattern
PELLE TESSUTA™ WALLET
Handwoven PELLE TESSUTA™ wallet with black, vicuna and blue striped pattern
PELLE TESSUTA™ CARD CASE
Handwoven PELLE TESSUTA™ card case with black, vicuna and blue striped pattern